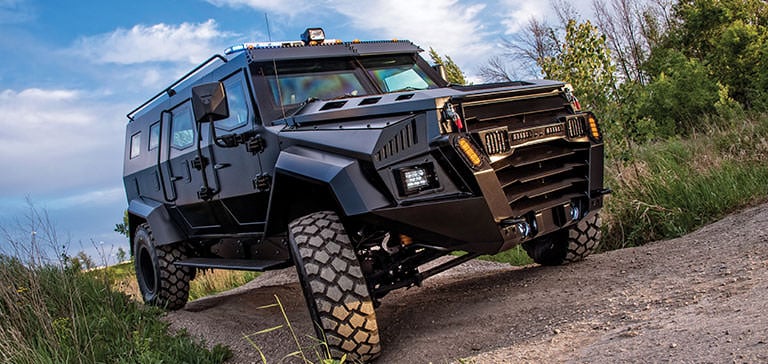 Significant personalities particularly politicians, celebrities, powerful personality like an industrialist, etc, prefer riding armored vehicles. Respected companies like Troy Armoring vehicle armor are provided with classified information and details regarding the features in the car that has to be built. From the US president to the Queen of England and Pope- they all use armored vehicles to stay physically protected from any attacks and assaults. When you belong to the level of a significant personal whose life is very important to protect then you should consider riding an armored vehicle.
Here are some of the top reasons for armoring cars—
An extra layer of protection
Rather the ultimate layer of protection ensured by the armored cars. For protecting a significant person or any valuable goods- armored cars such as SUVs, trucks, sedans, and salons are built. If you take a close look at all the world famous people mainly associated with direct politics use the vehicles that look similar to any Cadillac, Mercedes-Benz or a limousine but they are thousand times tougher than the usual models of these cars.
The armored vehicles are not only bulletproof but they are also capable to survive any explosion from minor to major. Besides, the fortified cars are high tech-oriented that utilizes the maximum capacity to withstand any external attack and protect the passengers as well as the things the vehicles carry.
For example- the Beast ridden by Donald Trump and previously Barrack Obama is known to be the toughest car in the world. It's far more powerful than a usual limousine. The Beast can never be compromised.
So, if you guess any threat whether from the political opponent or business rivals then you must consider choosing a finely built armored car now.
The ultimate luxurious car
If you think that it's a limousine that ensures the ultimate pleasure while on the go- well it's high time to give it a second thought as the armored SUVs, sedans and salons are created with not only reinforced extra layers of protection but also with the luxurious seats. You would appreciate riding the cars equipped with the latest cutting edge automobile technology from the fully automated GPS system to auto driving mode and more. The super luxurious seats and interiors will not let you miss home. Above all, the car will impress valuable clients if you managed to give them a ride to any destination.